---
UK India and Maharashtra Government Business Council Extend MoU to Foster Sustainable Business Relations
Author: indiadmin July 4, 2020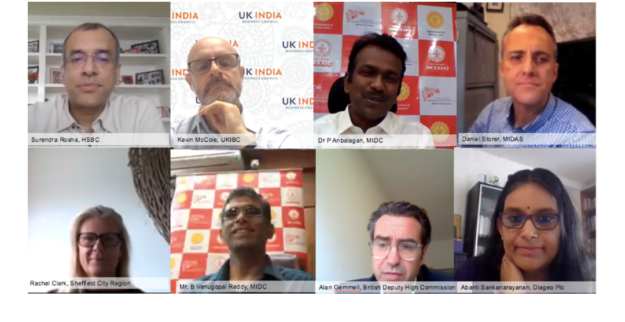 The MoU was signed at a virtual roundtable by Dr. P Anbalagan, CEO of MIDC and Mr. Kevin McCole, Managing Director, UKIBC in the presence of Mr. B Venugopal Reddy, Principal Secretary, Industries, Government of Maharashtra, Alan Gemmell, Her Majesty's Trade Commissioner, South Asia, Department of International Trade and a range of major UK investors in Maharashtra.
Speaking on the occasion, Kevin McCole, Managing Director, UKIBC, said, "I am really pleased to be enhancing our already strong relationship with the Government of one of the most business-friendly States in India. We have already achieved a great deal together, and today's signing of the MoU will take our partnership to the next level. This, I think, is vitally important because, as our economies and societies recover from the COVID-19 pandemic, the need for expanded trade, investment, and collaboration between the UK and India only increases."
Dr. Anbalagan, CEO MIDC said, "MIDC reiterates its determination towards the sustenance of our enhanced relations between Maharashtra and the UK. The MoU with UKIBC reflects our enduring support to UK businesses showcasing their commitment toward intensifying strategic investment plans inMaharashtra."
UKIBC will support interactions between UK businesses and the State Government to provide direct feedback from business on the ease of doing business and market access. These interactions will take the form of dialogues, annual ministerial meetings and various delegation visits.