---
India-Bangladesh defence cooperation has made significant
Author: indiadmin November 21, 2020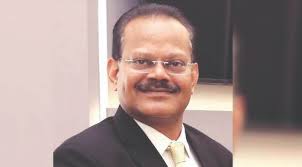 Speaking about the possibility of partnership with Bangladesh shipyards, Secretary Defence Production Raj Kumar said Indian shipyards are willing for construction of platforms as per Bangladesh requirement for both commercial and defence requirements. He said that India has a robust shipbuilding industry.
The ships constructed by India are of global standards and cost effective.
Addressing a virtual session on 'Collaboration in Defence and Commercial Shipbuilding' hosted by the High Commission of India in Dhaka and the FICCI on Thursday, Secretary, Defence Production Raj Kumar, said that close proximity between Indian shipyards to Bangladesh is an additional advantage for both the countries.
It may result in long term strategic partnership in production, development and maintenance. He said that the strategic partnership between the two countries can become a pillar of regional strength and economic cooperation.